The 4 elements an injury lawyer must prove to win injury case
1. Duty 2. Breach 3. Causation 4. Damages. These are the 4 elements of any personal injury claim that must be proved to receive compensation from another person or their insurance company. There are several different types of injury cases, but most injuries involving another party are the result of a car accident so we will use that as an example.
Must prove negligence to win injury case (duty plus breach = negligence)
The driver of every vehicle has a duty to exercise reasonable care towards other drivers, pedestrians, and the people in their own vehicle. A driver breaches that duty when he or she acts unreasonably. This is commonly referred to as negligence. A driver can be found to be negligent for any number of reasons. Failing to recognize the stop light was red, driving over the speed limit, being distracted, etc. are all negligent acts. Once your injury lawyer proves negligence, then causation must be proved.
Then must prove causation to win injury case
The causation element is met if a driver's negligence is deemed to have proximately caused an accident and the resulting injuries. Proximate cause can mean both direct and indirect cause. For example, if Driver A causes Driver B to go off the road, the resulting injuries to Driver B were proximately caused by Driver A (see the diagram below).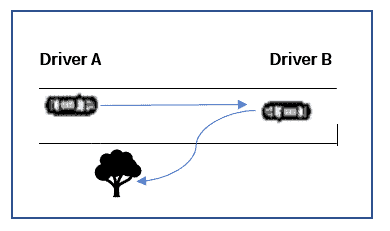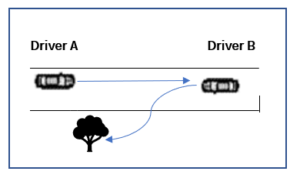 Then the final element to win injury case is damages
Auto insurance companies frequently argue that the injuries are less severe or unrelated to the car accident. When this happens, injury victims need a seasoned car accident attorney who regularly consults with surgeons, pain management specialists, chiropractors, and other doctors to build your position and get you maximum compensation for your injuries.
The people at Koth Gregory & Nieminski (KGN) have lived in Bloomington IL or the surrounding area for all or most of our lives, so it's personal for us when someone from our community is injured. We fight for the people in central Illinois every day to get them the compensation they deserve. We handle the insurance companies so you can focus on getting better.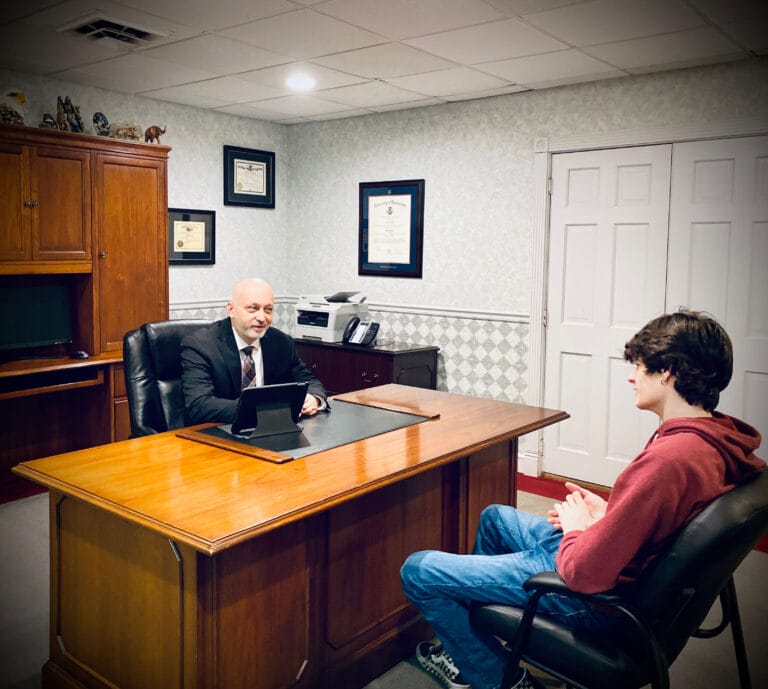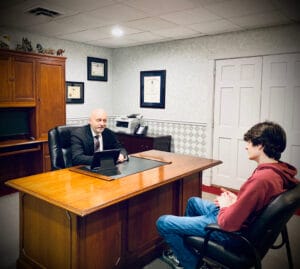 Our office is located in downtown Bloomington IL, but we also handle injury cases outside of McLean County. We often represent clients in the neighboring communities of Peoria, Pekin, Pontiac, El Paso, etc. so we frequently go to court in Peoria, Tazewell, and Livingston county. We offer appointments over the phone and via zoom so even if you are an hour away from our office in Bloomington, don't let the distance bother you. Finding an experienced injury attorney who cares is worth it.
Click here to schedule a free, no obligation consultation with one of our experienced injury lawyers in Bloomington IL. You can also leave us a message through our contact form and we will get in touch with you shortly.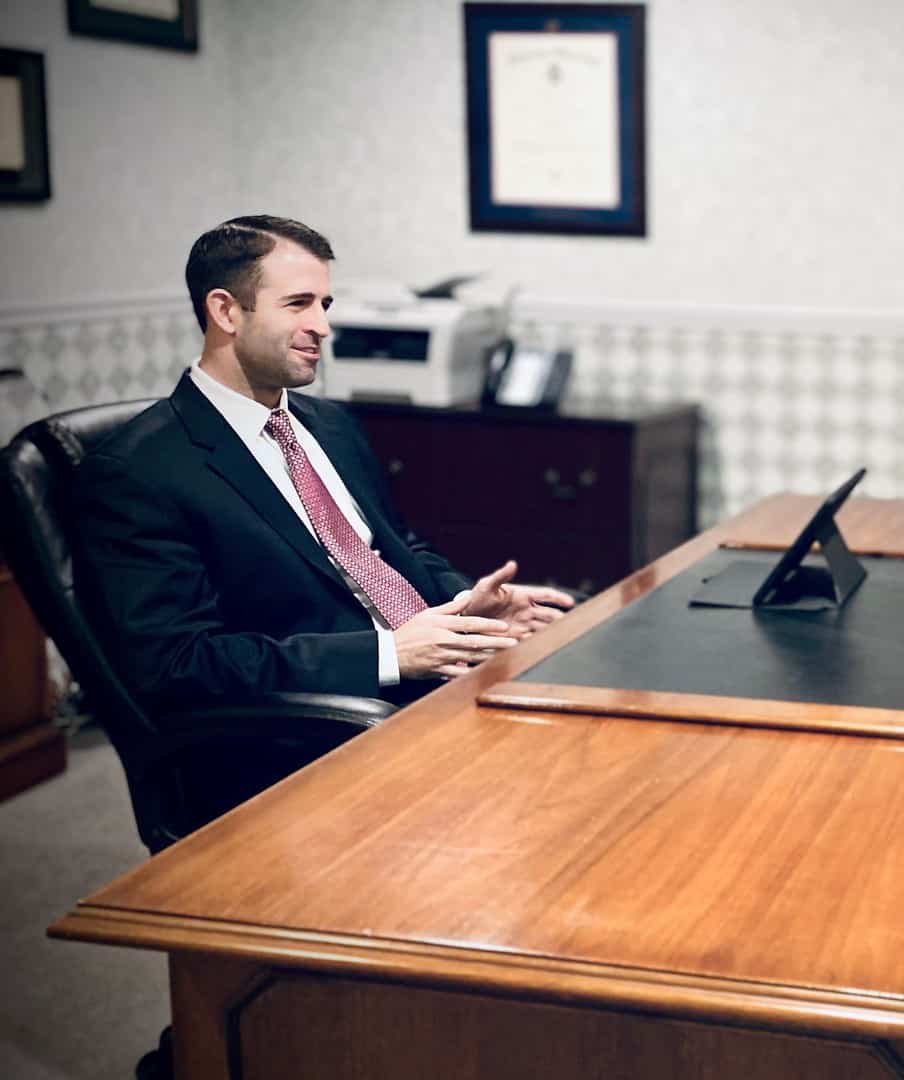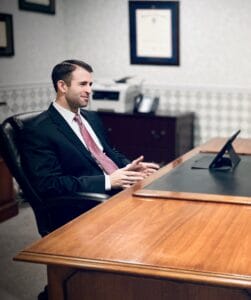 Click below for more information regarding Personal Injury Law and the other issues that may be involved in your case.
https://kgnlawfirm.com/personal-injury/
We believe it is important for injury victims to consult with a top personal injury lawyer in Bloomington IL to understand the law in Illinois and how the facts of their situation may play out in negotiations and court. However, there are also several resources available with general information on personal injury cases. KGN does not endorse these websites since we have no control over them but click the links below if you would like more information from other sources.
https://www.americanbar.org/groups/public_education/resources/law_issues_for_consumers/injury/
To learn more about the initial consultation process, click the article below.
https://kgnlawfirm.com/beware-of-the-free-consultation/
Blog Disclaimer:
The intent of this Blog is to provide general information. It should not be construed as legal advice. The Law Firm of Koth, Gregory & Nieminski, P.C. (KGN) does not represent or guarantee that the information in this Blog is current.
The information is provided as is without any representation or warranty as to whether the information is current, applicability, reliability, merchantability, fitness, non-infringement, result, or any other matter. The existence of the blog, receipt of its information, and/or comments/questions do NOT create an attorney-client relationship between KGN or any of its attorneys.
Please do not send KGN any confidential material or information. Viewers of this Blog should NOT act/refrain from acting based on information contained in this blog and KGN expressly disclaims all liability for actions/failures to act based on this Blog.