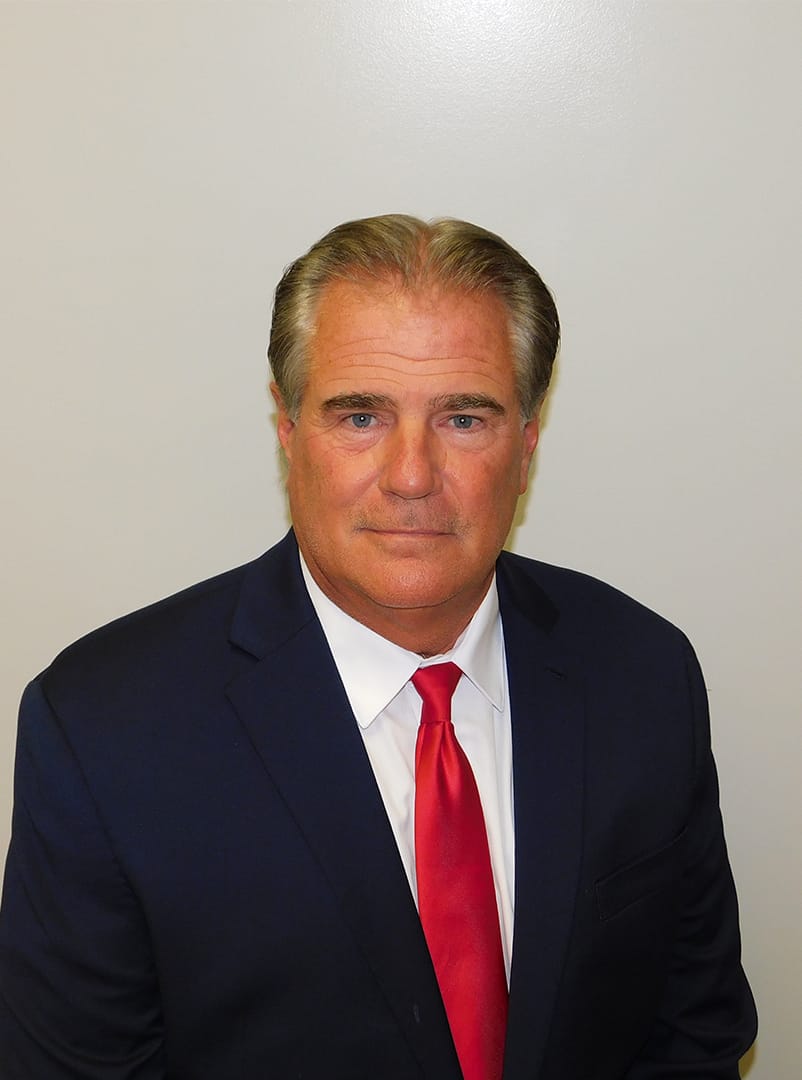 Koth Gregory & Nieminski was founded by Douglas Koth in 1990. Mr. Koth's vision for the firm was to provide the highest quality representation at the lowest possible cost. The core principles of KGN are Experience, Empathy, and Efficiency. Mr. Koth cares deeply about the people in the Bloomington Normal area where he and his wife Cheryl have lived for most of their adult lives and raised their four children. Mr. Koth is an active member of Epiphany Church and enjoys golf, fishing, hiking, and traveling with his wife.
Mr. Koth has extensive experience in several areas of the law. While Mr. Koth is no longer the lead attorney on any cases, he has frequent strategy meetings with the other attorneys at KGN. The other attorneys at KGN share Mr. Koth's vision for the firm and remain true to the firm's core principles.
Early Career:
Mr. Koth began his legal career as an associate at the law firm of McKenna, Storer, Rowe, White and Farrug, which had its offices on LaSalle Street in downtown Chicago, Illinois. During those years he was mentored by some of Chicago's finest litigation attorneys and learned a great deal about insurance defense. Mr. Koth's legal experience in Chicago taught him to be a fierce courtroom advocate and after much success, Mr. Koth decided to start his own firm.
Education:
Mr. Koth graduated with honors from Illinois State University in 1983 with the degrees of Bachelor of Science in Economics and Bachelor of Arts in History. He received the degree of Juris Doctorate, graduating Cum Laude from Southern Illinois University School of Law in 1986.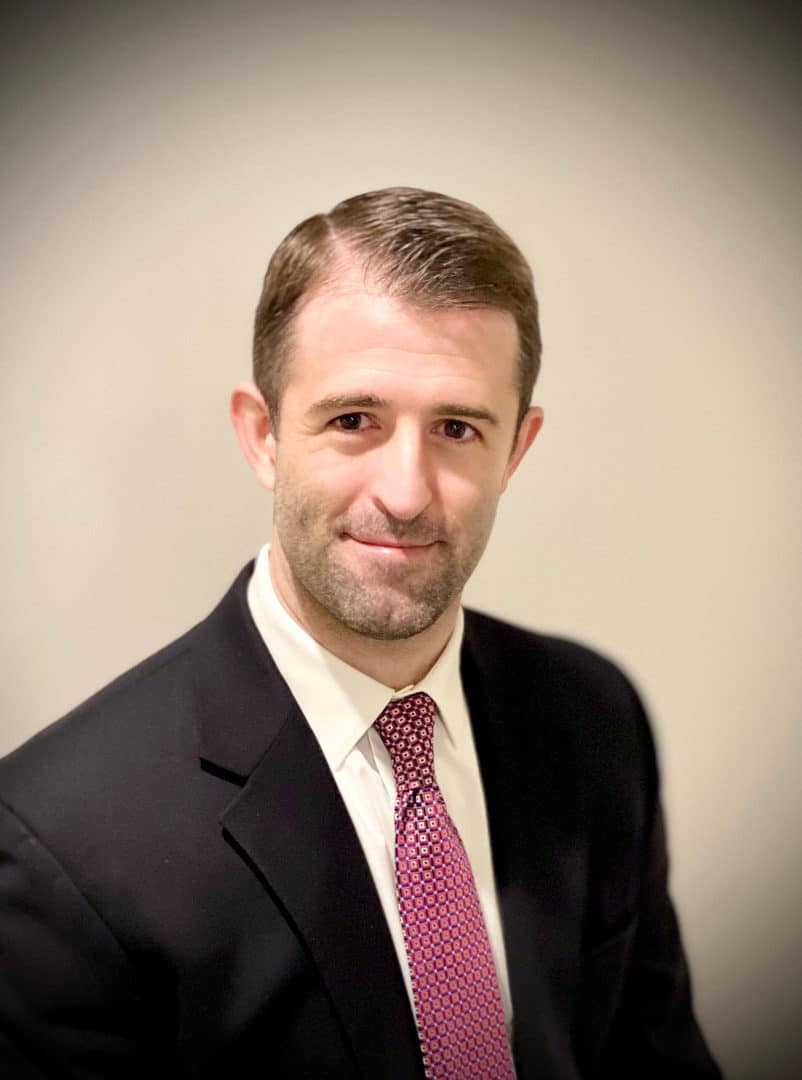 President and Managing Partner
Dustin is the active managing partner of KGN and the son of founding partner, Douglas Koth. Dustin and his father have always been very close. Doug taught Dustin how to practice law the right way. Be the best at your craft and always remember the source of your passion. Dustin is passionate about serving the legal needs of the people in his hometown. He is a Christ-following man and strives to practice law in a way that reflects his beliefs.
When Dustin joined his father's firm in 2014, his goal was to further his father's vision for the firm and enhance KGN's processes so that KGN is as effective and efficient as possible. Dustin developed custom automation for several aspects of KGN's practice areas. Dustin also hired and invested significant resources in training talented paralegals to assist KGN's attorneys.
Dustin represents clients throughout Illinois and Michigan and his areas of practice include Health Care, Creditor's Rights, Estate Planning, Personal Injury, Workers' Compensation, and Family Law. Dustin is also a Child Custody and Visitation Mediator certified by the 11th Judicial Circuit Court Of Illinois, McLean County Bar Association, and Resolve Conflict, LLC.
Outside of the office, Dustin enjoys being an active member at Vale Church, spending quality time with his family, golfing, and exercising.
Education:
Dustin graduated Cum Laude from The University of Mississippi School of Law in 2014. Prior to attending law school, he received a Psychology degree at the University of Iowa in 2011 where he also received the honors of Academic All-Big Ten and Distinguished Scholar.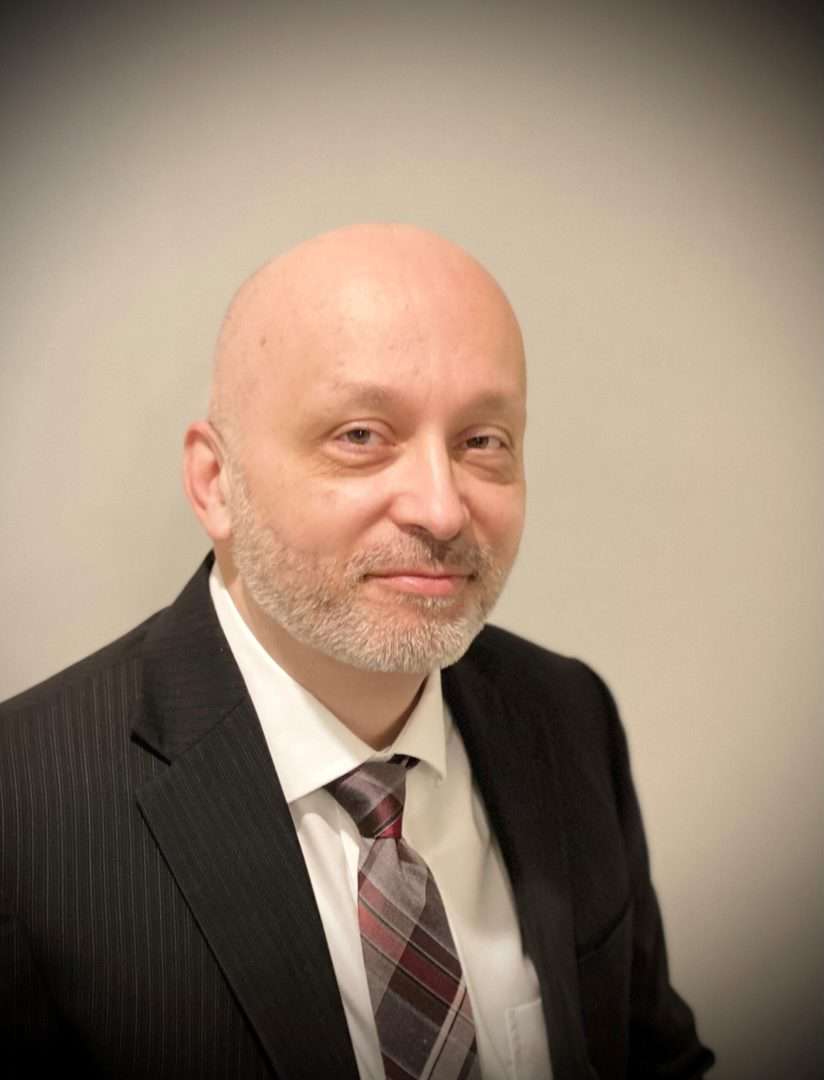 Mr. Gregory joined founding partner Douglas Koth in 2000 and has had a varied practice including cases in areas such as Personal Injury, Workers' Compensation, Health Care, Criminal Defense and Driver's License related issues, Divorce & Family Law, Real Estate, and Business Litigation to name a few. Mr. Gregory has lived in Bloomington for most of his adult life and he is passionate about helping the families of this great community with whatever their legal needs may be. Furthermore, his legal prowess and ability to speak fluent Spanish make him the premier lawyer in McLean County to represent those with difficulty speaking English.
The Health Care portion of Mr. Gregory's practice is extensive as well. He handles numerous complex cases in federal and state court involving health insurance coverage, health care liens, workers' compensation, health sharing organizations, patient-pay. He also advises health care providers on nuances and changes to health care law in order for health care providers to increase their revenue cycles.
In his personal time, William enjoys spending time with family, attending church events, and taking care of the family dogs. He also likes watching and attending sporting and musical events.
Early Career:
Before joining Douglas N. Koth, he was an associate with the Law Office of Daniel Franklin in Pana, Illinois and an Assistant State's Attorney with the DeWitt County State's Attorney's Office in Clinton, Illinois.
Education:
William L. Gregory received the degree of Bachelor of Science in Political Science with a minor in Latin American Studies in 1993 from DePaul University. He received the degree of Juris Doctorate in 1997 from Loyola University of Chicago.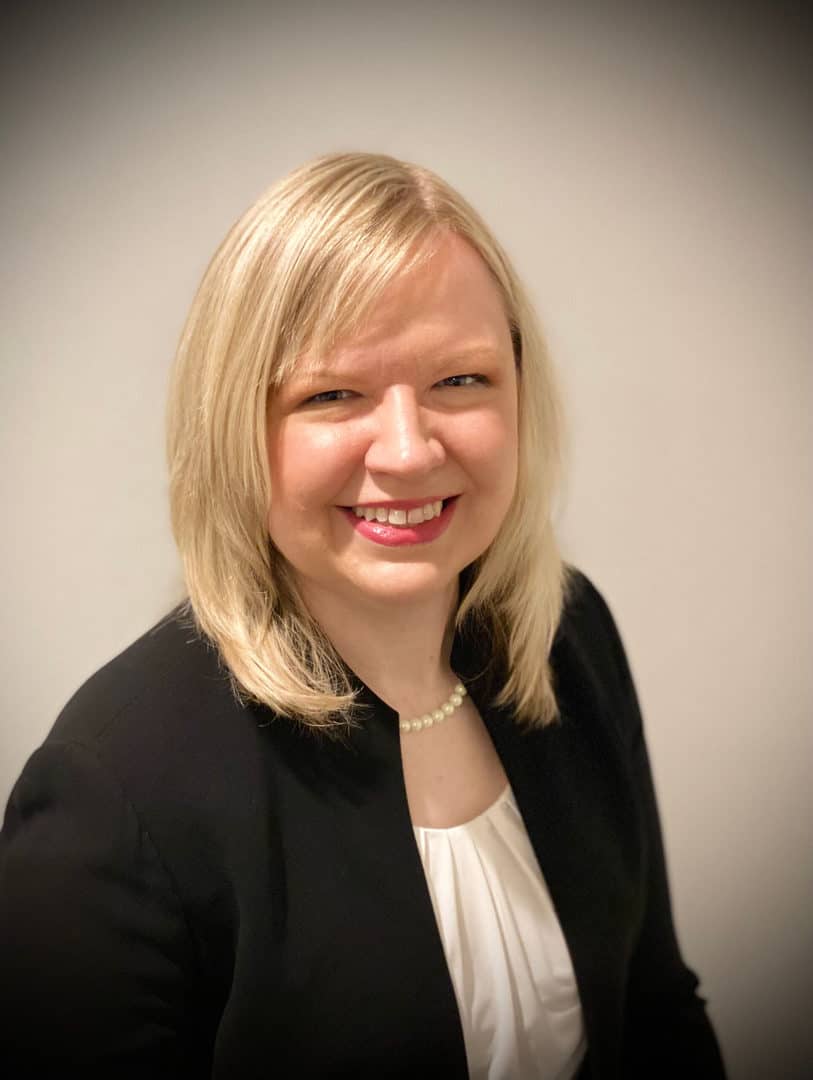 Kristin's compassion to help others was instilled in her at a very young age and as a child she had the unique experience of watching her uncle advocating in the courtroom and knew that was what she wanted to do as an adult. Kristin's childhood dreams turned into reality. Over the years, Kristin has been very grateful to help those in the areas of Health Care Law, Divorce & Family Law, and Wills & Estate Planning. Ms. Nieminski joined Koth & Gregory in January 2010 and in September 2016 she became a partner in the firm named Koth Gregory & Nieminski. Kristin has significant ties to Bloomington as she has lived in Bloomington for most of her adult life and will always cheer on her alma mater—Go Titans.
In the area of divorce and family law, Kristin advises and litigates issues involving, but not limited to, property division, custody (significant decision-making), visitation (parenting time), child support, and alimony (maintenance/spousal support). Kristin is also a certified Guardian Ad Litem who represents the best interests of the child to the court. In addition to being a litigator, Kristin is a Child Custody and Visitation (parental responsibilities) Mediator, a Financial Mediator, and an Arbitrator certified by the 11th Judicial Circuit Court of Illinois and McLean County Bar Association. Kristin has the unique ability to resolve issues no matter how small or complex using her multiple perspectives from being a litigator, Guardian Ad Litem, Mediator, and Arbitrator. Kristin's astute ability and legal prowess enables her to ease her clients' burden as she guides her clients through the legal process to achieve her clients' objectives.
Outside of the office, Kristin enjoys being an active member at church, spending time with family (especially her four nieces and nephews) and friends, traveling, volunteering, and playing the violin.
Early Career:
Prior to joining Koth Gregory & Nieminski in January 2010, Kristin was a judicial law clerk for Judge Donald Bernardi as well as other judges of the Eleventh Judicial Circuit Court.
Kristin graduated Cum Laude from Illinois Wesleyan University in May 2005 with her B.A. and received her Juris Doctorate from Thomas M. Cooley Law School located in Lansing, MI in 2008. Kristin was honored to receive the Certificate of Merit for Estate Planning and was on the Dean's List at Thomas M. Cooley Law School.
Associations:
McLean County Bar Association (previously Executive Board Officer, Secretary, and Co-Chair of the Young Lawyers Division)
Peoria County Bar Association
Illinois State Bar Association
American Bar Association
Eleventh Judicial Circuit Court of Illinois Mediators Association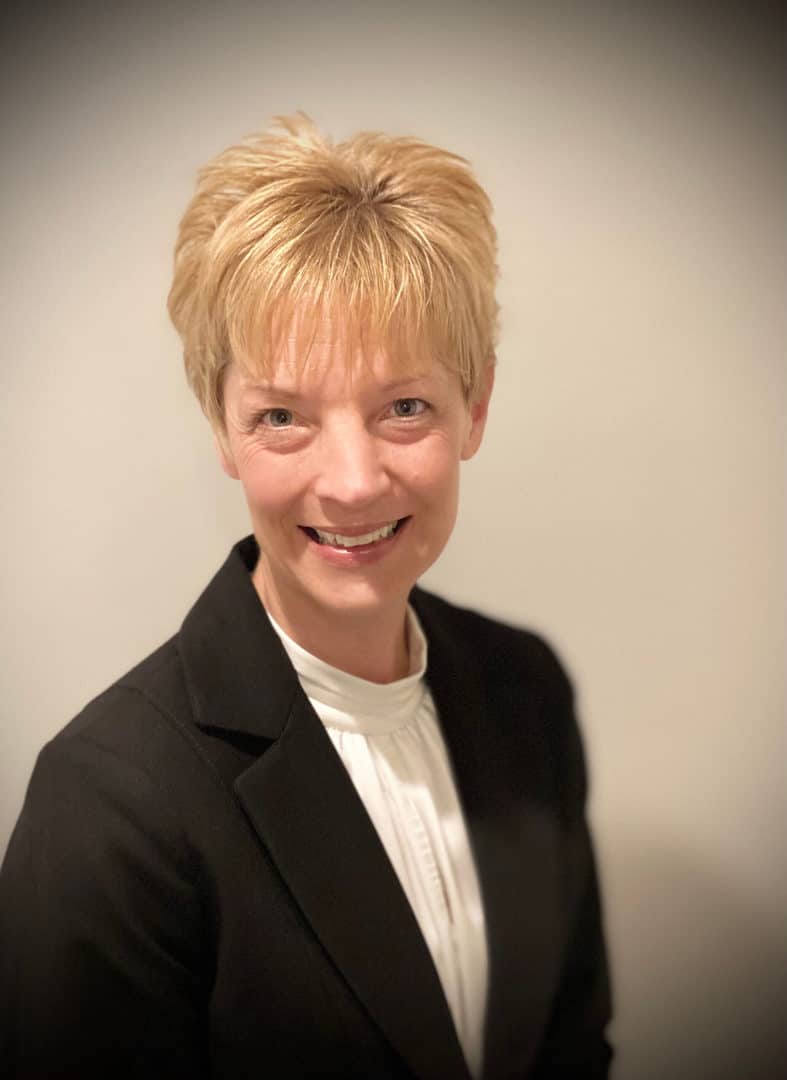 Executive Paralegal & Office Manager
Karri is an incredibly skilled and experienced paralegal. She grew up in Bloomington and is dedicated to helping the people in her hometown and the surrounding area. Karri's vast knowledge, dependability, and commitment to excellence make her a tremendous asset to clients. KGN takes pride in the quality of work produced by its paralegals, which in large part is due to the standard Karri has set day in and day out since she began working at KGN in 1996.
In addition to her duties as a paralegal and manager, Karri assists the attorneys during initial consultation with clients and is typically the point of contact for any billing or miscellaneous questions clients may have.
In her personal time, Karri enjoys spending time with family, friends, and Max, the family dog. Karri also enjoys watching her kids' sporting events, reading, exercising, running, camping, and being an active member at Wesley Methodist Church.
"Karri is the soul of KGN. Her work-ethic, loyalty, and kindness have made me a better attorney and a better person. I am blessed to have her for a co-worker and a friend." – Dustin Koth, Managing Partner