"Your lawyer should have extensive experience handling your type of case, genuinely care about your well-being, and have a proven system for efficiently achieving success."
-Dustin Koth, Managing Partner
KGN is your lawyer for all of life's challenges. If you have been to one of the charity fundraisers or community events we attend, you may have seen this slogan. We say this because the size of KGN and the practice areas we focus on are intentional. KGN was built to best serve the most common legal needs of the people in McLean County and the surrounding areas.
Koth, Gregory & Nieminski is a wonderful law firm! They have helped members of my family and myself with several legal issues and I will continue to use them for anything I need in the future. The attorneys and staff are knowledgeable, dedicated, and helpful. I would highly recommend this law firm to anyone!
Many people have more than one legal issue arise during their lifetime. We wanted to create a law firm for people to be able to come back to whenever they have a legal issue. It is common for a client seeking a divorce to also need assistance with a real estate closing and revising their will or trust.
Families setting up trusts may later need a criminal defense lawyer if their children get into trouble or an injury lawyer if one of them is hurt in a car accident or at work. Our attorneys are very experienced in each of these areas so that our clients do not have to endure the added time, cost, and stress of using multiple law firms.
Over the past three decades, we have helped many repeat clients with a large variety of legal issues. In the rare instance that the issue is outside of our scope, we provide the names of other lawyers that we believe can help.
I reached out to Koth Gregory and Nieminski for a consultation regarding a complex and urgent legal matter. Dustin followed up with me the same day. He took the time to listen and understand the situation, and I found his genuine and caring demeanor very reassuring. While my particular issue was not something their law firm handled, Dustin ensured I was referred to an attorney who specializes in this area. In the future, if I ever need legal representation involving a legal issue the firm handles, I would not hesitate to go to Koth Gregory and Nieminski.
Yes. Choosing a law firm that is too small or too large can create a lot of problems. The size of the law firm you choose, among many other things, can greatly affect the communication, quality assurance, and the cost of your case.
How To Know If Communication Is Going To Be A Problem:
Solo and small law firms often have delays in communication with their clients because the attorney does not have anyone else to help with the workload.
Large firms are notorious for employee turnover and clients may have to deal with a different attorney multiple times throughout their case. Also, there can be too many layers of staffing and it can be confusing who you are supposed to speak with about certain aspects of your case.
Koth Gregory & Nieminski (KGN) does not have the communication issues that commonly plague firms that are too small or too large. KGN is a medium-sized firm with four experienced attorneys, several paralegals, and our communications with clients are prompt and consistent. The attorney you meet on day 1 will be your lead attorney throughout your entire case. You can always email your attorney directly. You can also call the firm during regular business hours and one of our receptionists will get you connected with your attorney.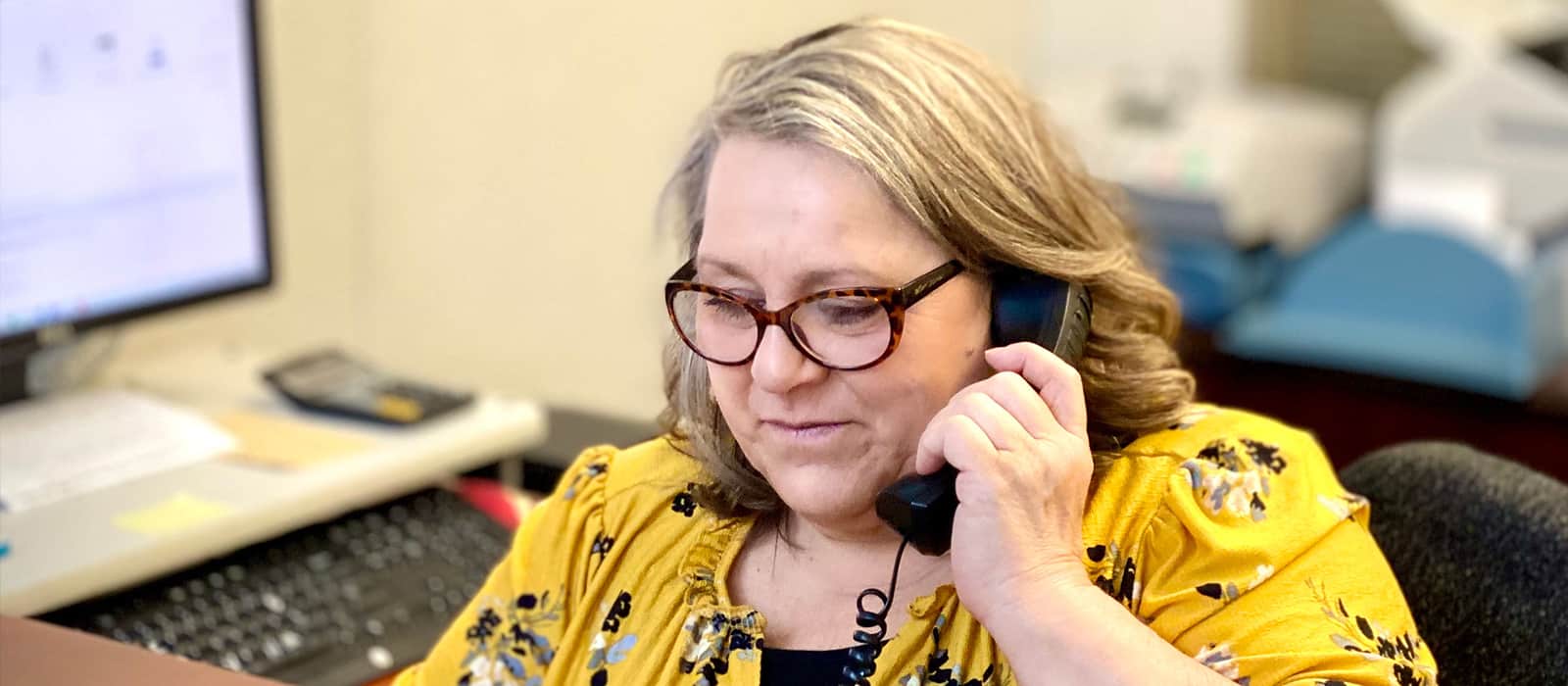 Which Type of Law Firm Has The Highest Quality Assurance?
Solo and small law firms often do not have a sufficient backup plan if the attorney gets sick, passes away, retires, has a family emergency, or the case becomes too large for just one or two people to handle.
Large firms have significant overhead and have billing and revenue quotas to meet. Thus, if a case starts to become less profitable, large firms often deprioritize it by handing it off to a lesser experienced attorney or talk their client into taking a bad deal to be done with the case.
Koth Gregory & Nieminski does not deprioritize cases or switch attorneys. However, all our attorneys can assist the lead attorney when necessary. We have several well-trained and skillful paralegals to assist as well.
There is no replacement for an attorney with extensive experience who you can trust to have your best interests at heart and take your case to the finish line. All of the attorneys at KGN have worked at the firm for over a decade, are well-established in the community, and are committed to serving the community.
How To Evaluate The Cost Of An Attorney
There are several factors to consider when evaluating the cost of hiring an attorney. The first factor is the type of fee. Depending on the type of case, our fee is either an hourly rate or a contingency percentage of the amount of money the attorney recovers for the client.
Consistent with industry standards, we have a contingency fee for personal injury and workers' compensation cases. For family law, estate planning, criminal defense cases, and most other types of cases, we charge an hourly rate.
The hourly rate is an important factor to consider, but the number of hours the attorney bills you for is also important. At KGN, our attorneys are top professionals in their respective practice areas. Lesser experienced attorneys may bill you for researching issues our attorneys already understand. KGN also has an efficient process of automating several tasks and using knowledgeable paralegals. Lesser experienced attorneys may also bill you for drafting documents from scratch that our attorneys can either automate or have a paralegal draft. Compared to other attorneys with similar experience, we have a competitive hourly rate. You may be able to find some lawyers with a lower hourly rate, but we challenge you to find an attorney with more relevant experience for your type of case at a lower cost.
Another factor to consider is motivation. You need to look at what motivates the attorney you are thinking of hiring. Are they motivated primarily by money? Are they motivated by family, or something else? Motivation is an extremely important question in that it can greatly affect billing as well as how long a case may take to get settled. If the attorney is primarily motivated by money, they may not want a case to end. The exact opposite may be said for an attorney or firm with a great deal of empathy, which you will find at Koth Gregory & Nieminski. KGN's number one goal is to resolve each case as effectively and inexpensively as possible for their clients. The people that work at KGN genuinely care about their clients and do everything possible to help their clients achieve the best and most efficient outcome. This comes from a belief system primarily based on faith and family.
Koth Gregory & Nieminski (KGN) hosts an annual golf outing for the One Hope Project. We believe in their mission and feel honored to have such a close relationship with a local charity in McLean County. There has been overwhelming support from the community, which has made it an incredible event filled with fun contests, good food, and great memories. Check out the video and click the link below to reserve your spot!
Click the link below to register.
One Hope KGN Classic
Another foundation that is close to our hearts is the Michael Collins Foundation. KGN donates to the same charities as the Collins family in honor of Michael. Below is a link to the causes the Collins family publicly supports.
http://mcstrong.org/charities-causes/
We mention our community involvement for two reasons: (1) let our clients know what matters to us; (2) encourage others to experience the joy of working together to build a better community.
We feel called to love our neighbors and encourage anyone reading this to join the mission of helping those in need.
There are several ways to contact our office. The easiest way to make an appointment with one of our lawyers is to book an appointment through our online calendar. Click Get Started to be directed to our contact options