The Law Firm of Koth Gregory & Nieminski (KGN) handles cases throughout Illinois and our attorneys are licensed in both State and Federal Courts. KGN was founded in 1990 by Douglas Koth. The employees at KGN have lived in Bloomington Normal for all or most of their lives. We love and care deeply about one another and the people in our community. It is our extensive courtroom experience, out-of-court negotiating skills, and most importantly our passion for serving the people in our community, that separate us from other firms. We are a law firm you can trust. We tell you the truth, try to limit your expenses, and help you accomplish your goals.
KGN's practice areas include: Divorce & Family Law, Personal Injury (i.e. Car Accident Injuries), Workers' Compensation, Wrongful Death, Estate Planning, Probate & Trust Administration, Real Estate, DUI & Criminal Defense, Collections/Creditor's Rights, and Healthcare Revenue Cycle. However, we have achieved successful outcomes for multiple clients on a variety of other types of cases.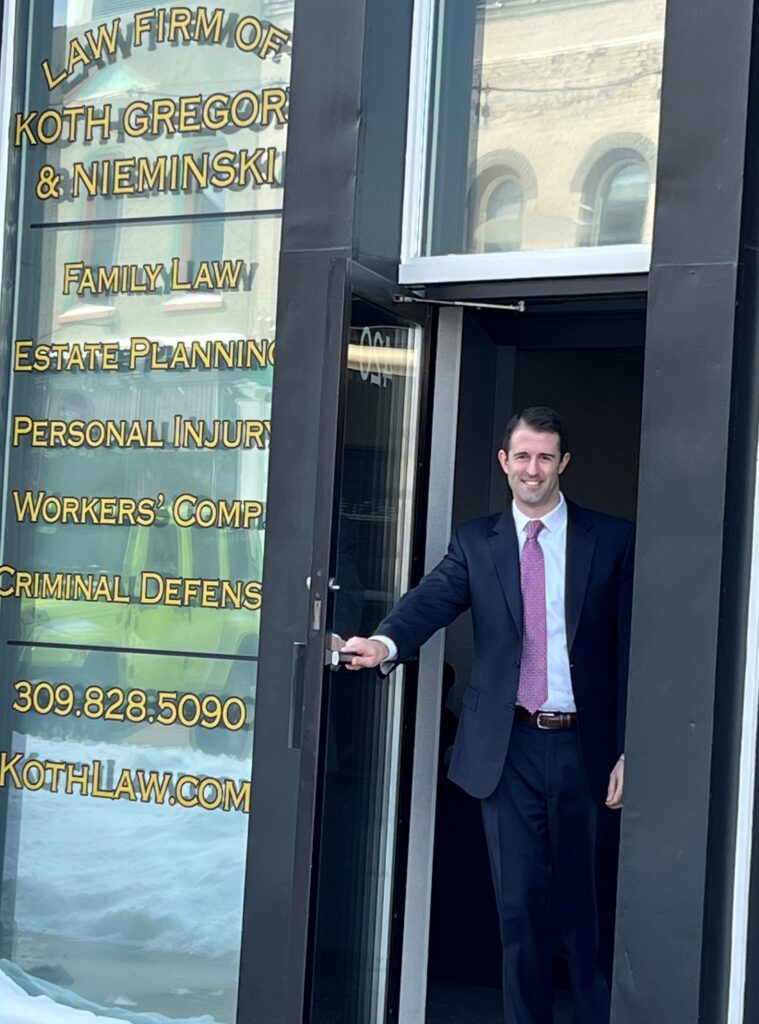 For over 30 years, KGN has been located in historic downtown Bloomington, Illinois, just off the central square at 420 North Main Street. We are conveniently located on the first floor Main Street entrance where there is plenty of free parking in front of the building. We offer appointments in-person at our office, via zoom, over the phone, and for injury cases we also offer in-home appointments.
As the firm has grown, we have attracted talented paralegals that are motivated and devoted to achieving the best outcomes for our clients at the lowest possible cost. If you have a legal issue, come to Koth Gregory & Nieminski and see what experienced legal representation can do for you.
The use of this contact form to communicate with Koth, Gregory & Nieminski or its employees does not establish an attorney-client relationship. An attorney-client relationship does not exist until a contract has been signed and dated by the client and Koth and Gregory & Nieminski. Confidential or time sensitive information should not be sent through this form. By clicking on "Submit", you agree to this disclaimer.