The

BIG SECRET

isn't just one thing.
It is a system of manipulation. The insurance companies act like your friend, but I assure you they are NOT.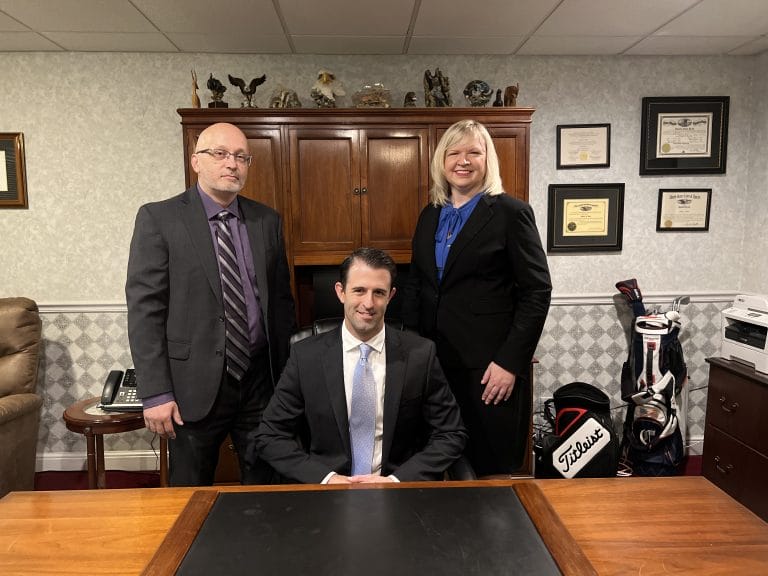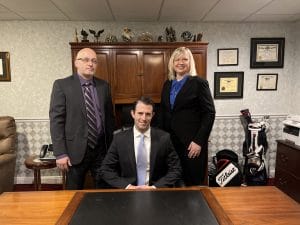 Insurance companies use at least one of these tactics after being notified of a claim
Option 1: Quickly Offer A Settlement
This may seem like a good thing, but ask yourself why the insurance company would offer you a settlement so quickly. The reason is the insurance company knows early on whether the claim has the potential to be expensive for them. They know their best chance to avoid paying a lot of money is to get you to agree to a quick settlement before a lawyer tells you why your claim is worth more.
Option 2: Ask But Not Give
The insurance companies frequently use the "ask but not give" tactic, which can be overwhelming for people who don't hire a lawyer. The way this tactic works is that insurance company overloads you with emails requesting things from you (the "Ask"). What is even more frustrating is the insurance companies will not give you the information you request ("Not Give"). Their goal is to wear you down and make you feel like you don't have a good claim so that you eventually give up. Sadly, this tactic often works.
Option 3: Recommend A "Preferred" Vendor
The insurance companies love to recommend a "preferred" auto body shop or a "preferred" lawyer to "help" you. Again, ask yourself why the insurance company would do this. The person you speak with on the phone may seem nice and this recommendation may even come from your agent or their assistant who you've known for years. Don't trust them. The insurance companies make more money when they don't have to give it to you.
Why People Choose KGN As Their Injury Lawyer
Free Consultation + You Don't Pay Us Unless We Win Your Case
Convenient Appointments (In-home, office, phone, or zoom)
Second Generation Family-Owned in Bloomington IL
Est. 1990 / 15,000+ Cases
80+ Years of Experience
Over $150 Million for Our Clients
Numerous Successful Trials
Excellent Client Satisfaction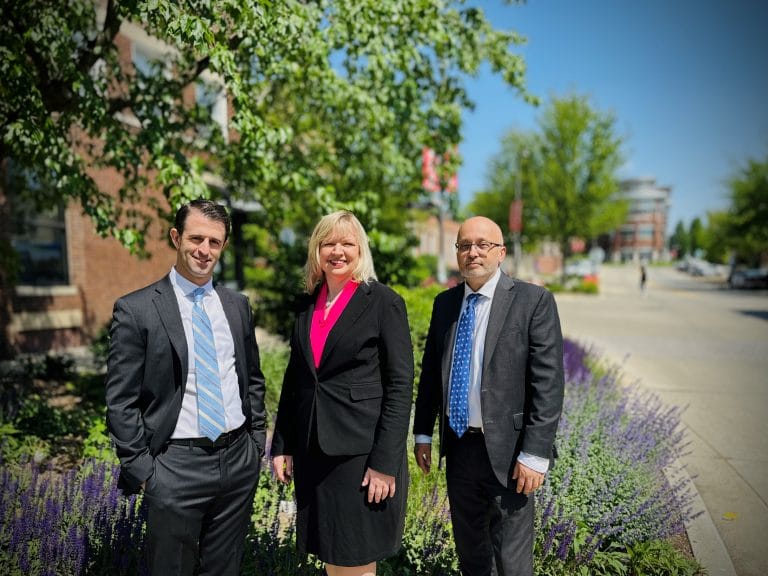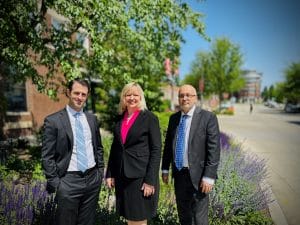 Types Of Injury & Death Cases We Handle
Motor vehicle accidents (cars, semi-trucks, motorcycles, bicycles, pedestrians, etc.)
Wrongful death
Workers Compensation (work injuries)
Medical malpractice
Slip & Fall Cases
Defective product injuries
Class actions
Mesothelioma
Camp Lejeune injuries
Round-Up injuries
Explosions, fire, etc.
Intentional torts (battery, murder, manslaughter, etc.)
Same-Day Appointments / Self-Schedule 24/7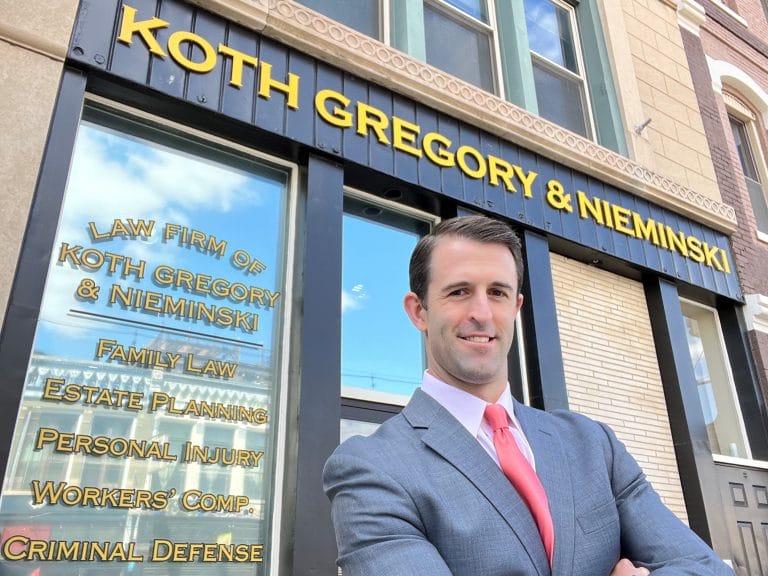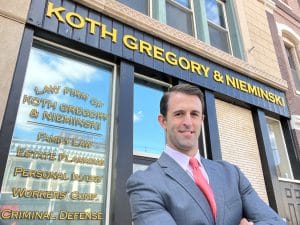 You will be in good hands with an experienced injury lawyer at Koth Gregory & Nieminski. We fight passionately for our clients because it's personal for us when someone in our hometown gets injured.
Client Testimonials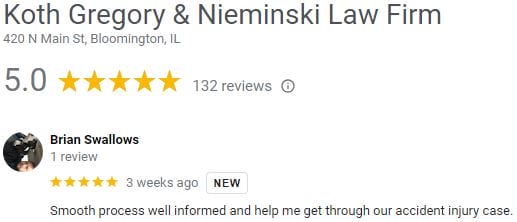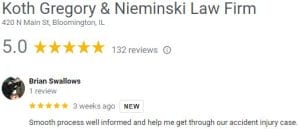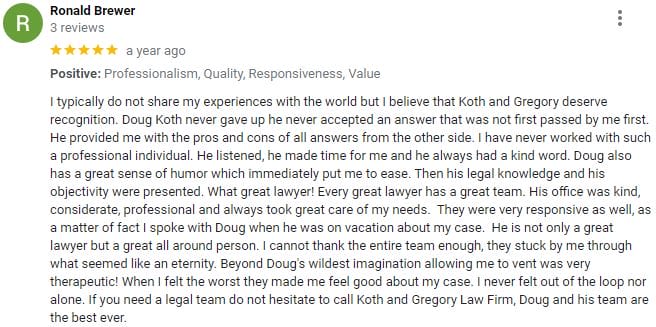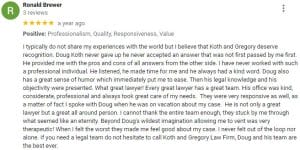 Let's Talk Today