You must first understand the difference between what is marital property versus non-marital property in order to understand how courts divide property during divorce proceedings. Knowing what is marital property allows you to understand the assets that can be divided. Some property is off limits, meaning not subject to division because it is considered separate non-marital property. In Illinois, as a general rule, property obtained before marriage is non-marital property, and everything obtained after the couple is married is marital property. However, there are several exceptions.
Exceptions and gray areas regarding what is marital property
Below are a few examples of exceptions and gray areas regarding what is marital property.
One example is a retirement plan obtained before marriage. This is not necessarily non-marital property if there are non-marital aspects to it.
There are also many examples of property obtained during the marriage that are not considered "marital property", such as gifts and inheritances to one spouse, and some couples find it practical to keep property separate after marriage by executing a valid prenuptial agreement (or postnuptial contract).
It's also not always black-and-white. Comingling income and assets can create a gray area. If you have property that you believe should be kept separate even after you get married, whether by written agreement or because it was a gift to you personally, it is important to keep that property separate. For example, if you receive an inheritance from your parents and you prefer to keep that money separate, then put it in a separate bank account. Do not put that money in a shared bank account with your spouse.
Another gray area is when one spouse buys and pays off a house before marriage, but the other spouse increases the value of that house by doing repairs, building additions, or paying for those things with part of his or her paycheck. The spouse that increased the value of the house may receive reimbursement for his or her personal efforts.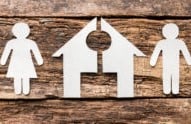 If you want to know which property could be an exception to the general rule regarding what is marital property versus non-marital, talk to a family law attorney
There are many more examples than what is mentioned in this article. To understand all the nuances of what is marital property versus non-marital, you need to speak with an experienced family law attorney.
Divorce can be intimidating, but if you are at that point where there is no other option, consider contacting the family law firm of Koth Gregory & Nieminski in Bloomington IL at 309-828-5090 (or click here). One of our divorce lawyers will explain the nuances of property division and walk you through every step of the process.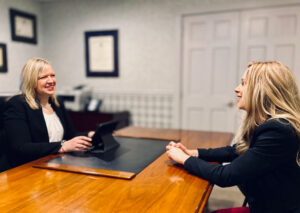 Koth Gregory & Nieminski is located in downtown Bloomington at 420 N. Main St., Bloomington, IL 61701. However, we handle many cases outside of McLean County. We often represent clients in the neighboring communities of Peoria, Pekin, Pontiac, El Paso, etc. so we frequently go to court in Peoria, Tazewell, and Livingston county. We offer appointments over the phone and via zoom so even if you are an hour away from our office in Bloomington/Normal IL, don't let the distance bother you. Finding an experienced attorney who cares is worth it.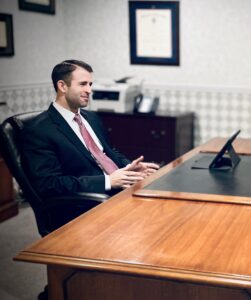 Click below for more information regarding Divorce and the other issues that may be involved in your case, such as maintenance/alimony, child custody and visitation, and child support.
https://kgnlawfirm.com/divorce-family-law/
If you think there is a slight chance your marriage is salvageable, click the link below.
If you think there is a slight chance your marriage is salvageable, click the link below.
To learn more about the initial consultation process, click the article below.
https://kgnlawfirm.com/beware-of-the-free-consultation/
If you do not believe you can afford to pay an hourly fee, there may be some resources available. https://www.isba.org/public/cantaffordalawyer
Blog Disclaimer:
The intent of this Blog is to provide general information and should not be construed as legal advice. The Law Firm of Koth, Gregory & Nieminski, P.C. (KGN) does not represent/guarantee that the information in this Blog is current and the information is provided as is without any representation/warranty as to whether the information is current and without any representation/warranty as to applicability, reliability, merchantability, fitness, non-infringement, result, or any other matter.
The existence of the blog, receipt of its information, and/or comments/questions do NOT create an attorney-client relationship between KGN or any of its attorneys. Please do not send KGN any confidential material or information. Viewers of this Blog should NOT act/refrain from acting based on information contained in this blog and KGN expressly disclaims all liability for actions/failures to act based on this Blog.