Trying to decide which divorce lawyer to choose can be challenging. The client's objectives impact how to evaluate the "Best Divorce Lawyers Bloomington IL".
If you and your spouse agree on all the issues, then you can file an uncontested divorce, which is painless compared to a contested divorce. Selecting one of the best divorce lawyers is less important if there are not contested issues.
For contested divorce cases, people should make sure they hire a divorce lawyer with extensive experience, who will fight passionately for them, but not charge them an arm and leg.
Call 309-828-5090 or click here to schedule a consultation with one of the Best Divorce Lawyers Bloomington IL.
There Is No Quick Way To Evaluate The Best Divorce Lawyers Bloomington IL
Unfortunately, determining the Best Divorce Lawyers Bloomington IL requires some homework. The first step is to type a relevant search phrase into Google, such as, "Best Divorce lawyers Bloomington IL". There are several directories such as FindLaw and Expertise which list the local divorce lawyers in Bloomington-Normal IL on their websites . This is a good starting point. However, before choosing an attorney, it may also be helpful to read the law firm's Google reviews and website. It is a red flag for a law firm to have several negative reviews, especially if the reviews are specific about the issues the client had with the divorce lawyer.
So How Do You Know Which Attorneys Are Truly The Best Divorce Lawyers Bloomington IL?
You have to do your homework! You need to research the law firms in the Bloomington Normal area that hold themselves out as having extensive experience handling divorce cases. However, not all "experience" is equal. There is a big difference between knowledge and wisdom. Many divorce lawyers have knowledge, but wisdom is being able to effectively apply the knowledge from your experience to your client's advantage.
There is also a big difference between delivering an aggressive argument and delivering a powerful argument. Many lawyers advocate aggressively, but the most powerful arguments are delivered by attorneys who understand when to be agreeable versus when to fight and emphasize key points.
When you first meet with a divorce lawyer, ask questions and make sure you feel confident that they will take the time to understand the issues that are most important to you and fight for you with wisdom and power, not just knowledge and aggression.
If You Are Looking For The Best Divorce Lawyers Bloomington IL, Consider Koth Gregory & Nieminski
The divorce lawyers at Koth Gregory & Nieminski (KGN) have over 80 years of combined experience. The attorneys and paralegals at KGN have lived in Bloomington or the surrounding area for all or most of our lives. We care about the families in our community that are impacted by divorce, so we fight for you and your family like it's our own case because it's personal for us.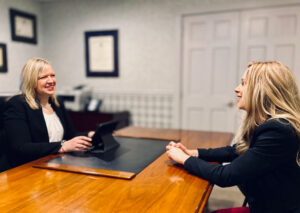 Call 309-828-5090 or click here to schedule a consultation with one of our experienced divorce lawyers.
Our office is located in downtown Bloomington IL (420 N Main St Bloomington IL), but we also handle divorce cases outside of McLean County. We often represent clients in the neighboring communities of Peoria, Pekin, Pontiac, El Paso, etc. so we frequently go to court in Peoria, Tazewell, and Livingston county. We offer appointments over the phone and via zoom so even if you are an hour away from our office in Bloomington, don't let the distance bother you. Finding an experienced divorce attorney who cares is worth it.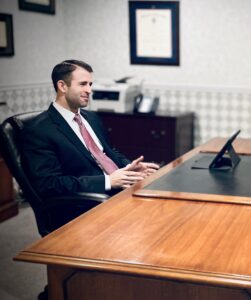 Click below for more information regarding Divorce and the other issues that may be involved in your case, such as maintenance/alimony, child custody and visitation, and child support.
If you think there is a slight chance your marriage is salvageable, click the link below.
To learn more about the initial consultation process, click the article below.
https://kgnlawfirm.com/beware-of-the-free-consultation/
If you do not believe you can afford to pay an hourly fee, there may be some resources available. Click this link for more information. https://www.isba.org/public/cantaffordalawyer
Blog Disclaimer:
The intent of this Blog is to provide general information and should not be construed as legal advice. The Law Firm of Koth, Gregory & Nieminski, P.C. (KGN) does not represent/guarantee that the information in this Blog is current and the information is provided as is without any representation/warranty as to whether the information is current and without any representation/warranty as to applicability, reliability, merchantability, fitness, non-infringement, result, or any other matter.
The existence of the blog, receipt of its information, and/or comments/questions do NOT create an attorney-client relationship between KGN or any of its attorneys. Please do not send KGN any confidential material or information. Viewers of this Blog should NOT act/refrain from acting based on information contained in this blog and KGN expressly disclaims all liability for actions/failures to act based on this Blog.