This beginner's guide to Family Law Mediation Bloomington IL is designed to help people who are about to go through mediation. This guide will help you better understand what mediation is, when mediation is required, how it can be helpful for the parties, and how it works.
So What Is Family Law Mediation Bloomington IL?
Family Law Mediation Bloomington IL is a process in which a neutral and impartial third party encourages an open dialog between the parties to facilitate a mutually satisfactory agreement.
If you are considering Family Law Mediation Bloomington IL or if mediation is court-ordered, that means there are contested issues so hopefully you have already met with a one of the best divorce lawyers Bloomington IL to represent you.
However, your lawyer may not necessarily attend the mediation with you. It depends on the circumstances.
When Is Family Law Mediation Bloomington IL Required?
In McLean County Illinois, the parties must attend Family Law Mediation Bloomington IL to resolve child custody and visitation issues if they are unable to reach an agreement at the time of the initial case management conference.
Financial Mediation is also offered in McLean County IL, but not required.
How Family Law Mediation Can Be Helpful
Family Law Mediation Bloomington IL provides an opportunity for the parties to openly discuss their concerns in an environment that also allows them to take control over the particular issues being mediated as opposed to allowing the court to decide the issues for them.
Family Law Mediation Bloomington IL has the added benefits of confidentiality and reducing conflict and litigation costs (contrary to litigation, which is public record and can be expensive).
For people with significant assets, issues are often hotly contested and it may be beneficial to hire a High Profile Divorce Lawyer Bloomington IL.
It is also beneficial if couples with significant assets take the mediation process seriously. Otherwise, the divorce may get very expensive.
How It Works
In Family Law Mediation Bloomington IL, the mediator directs the conversation, but the conversation is driven by the communication between the parties.
Parties are encouraged to communicate openly while trying to reach an agreement. However, if at any time, either party feels that mediation is not working, her/she is free to leave.
The process typically works best if each party has an opportunity to share his/her perspective and get certain things off his/her chest without interrupting one another. An experienced mediator will keep the conversation moving forward towards a resolution.
In the interest of clarifying the perspectives of the parties and coming to an agreement, the mediator may meet with each party individually. When the parties are emotionally charged, this one-on-one conversation is often the best way to deescalate the situation.
Ideally mediation results in the parties coming to an agreement. Agreements should be very detailed, clearly identifying the who, what, when, where, and how as it pertains to the parties' obligations going forward.
An experienced mediator will draft agreements that are workable and legally enforceable. However, the mediator is not the attorney for either party.
It is important for mediation agreements to use language the parties understand since the agreement is for the parties and they should be able to refer to the agreement and comprehend their obligations.
Certified Family Law Mediators In Bloomington IL
Dustin Koth and Kristin Nieminski are lawyers at Koth Gregory & Nieminski (KGN) and are certified Child Custody and Visitation Mediators through the 11th Judicial Circuit Court Of Illinois, the McLean County Bar Association, and Resolve Conflict, LLC.
Kristin Nieminski is also a certified financial mediator in divorce and family law cases.
If you need a mediator or a family law attorney, click here.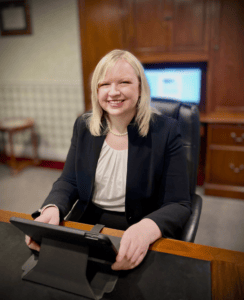 Why Child Custody Mediators And Financial Mediators Are Good Family Law Attorneys
When deciding which lawyer you want to represent you in your divorce or family law case, it may be beneficial to choose a lawyer who is also a certified mediator.
The divorce and family law attorneys with experience handling Family Law Mediation Bloomington IL are better equipped to coach you through the issues that arise during mediation.
A knowledgeable divorce and family attorney with mediation experience can also advise you of the legal ramifications of any mutual agreement regarding child custody and financial matters.
Dustin Koth and Kristin Nieminski are part of a small group of family law attorneys in McLean County who also mediate family law disputes.
Whether you need a mediator or a family law attorney to handle your divorce, child custody, or child support dispute, contact Koth Gregory & Nieminsky today.
Meet The Author
Dustin N. Koth, Esq.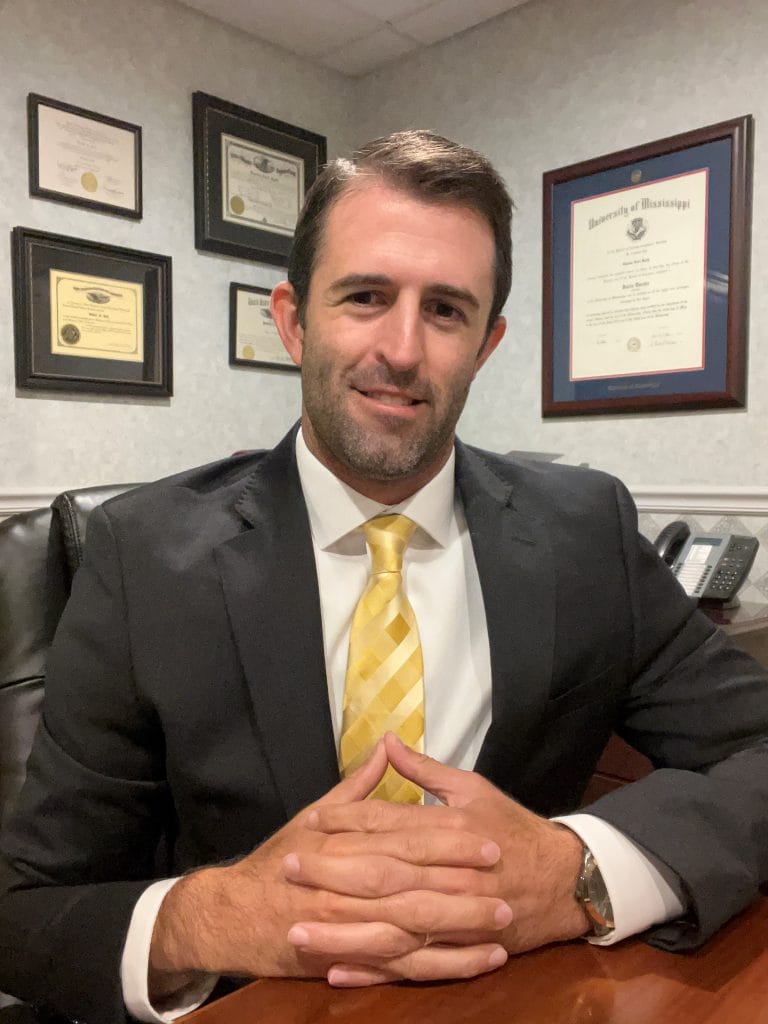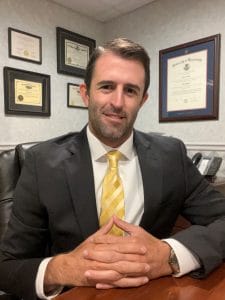 Dustin Koth is the president and managing partner of Koth Gregory & Nieminski. Mr. Koth grew up in a large family (for today's standards), with one sister and two brothers. As the oldest, he was often forced into a mediator-like role. Mr. Koth had to be comfortable taking the lead in emotionally charged situations and engage in effective conflict resolution.
At an early age he learned that mom and dad are busy, so you don't run to them to resolve every little issue if the siblings can resolve it themselves.
A mediator's job is similar in that courts encourage the parties to come to an agreement, at least in part, to narrow the issues and not consume the court's time if some matters can be resolved in an amicable and less expensive manner.
If you need a mediator or a family law attorney, click here.
Related Topics:
10 Best Divorce Lawyers Bloomington IL | Child Custody Lawyer Bloomington IL | Child Support Lawyer Bloomington IL | Divorce & Family Law | Marriage Minute with Dr. Gottman | Family Law Attorney Bloomington IL | High Profile Divorce Lawyer Bloomington IL | Best Lawyers Bloomington IL