Hiring a lawyer in Illinois is not always simple. This article discusses a few red flags to look for that can make hiring a lawyer in Illinois easier for you. Pay close attention to (1) The Initial Call, (2) Organization, and (3) Image.
Why the Initial Call, Organization, and Image Matter When Hiring A Lawyer In Illinois
These three things are basic functions that a law firm should get right. If they can't so the simple things right, it may be a telling sign for the bigger issues down the road.
Your initial call will tell you a lot about hiring a lawyer at that law firm
The receptionist you speak with should have the knowledge to relay basic information about the law firm's process for meeting with you. This person should be able to effectively gather fundamental information from you to evaluate whether the firm can handle your type of case. They should be able to tell you which attorney would best fit your needs and when that attorney is available.
If this is not your experience, the firm may be a little disorganized or staff may not have adequate training, which could result in other communication issues throughout your case.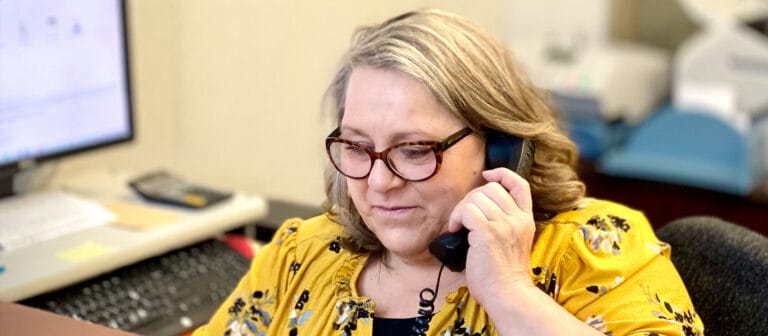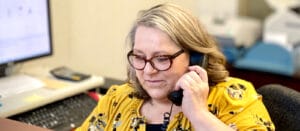 Organization is an important factor to consider when hiring a lawyer
If you see lots of papers and files throughout the building or in the lawyer's office, this is a red flag. First, the courts require every document to be filed electronically so law firms should not have copious amounts of paper. Also, law firms should store documents digitally and back them up to multiple sources.
Further, when you are hiring a lawyer in Illinois, you should expect the person representing you to be meticulous about how your case is handled and how they conduct themselves so that no details are missed or forgotten. If that is not the impression you get when you meet with them, your instincts may be right.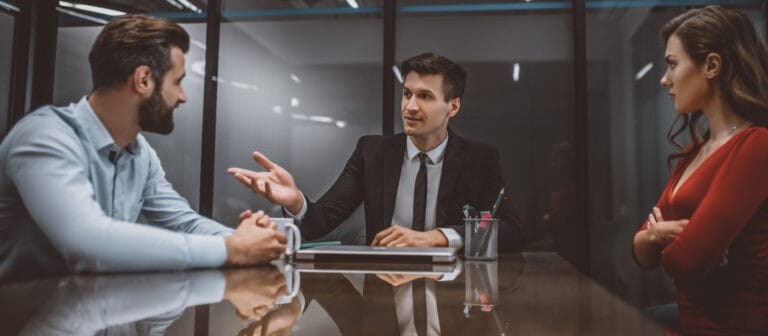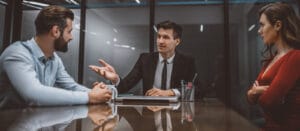 Image is another important factor when hiring a lawyer
Remember that your lawyer is representing YOU. Thus, the image your lawyer portrays is important because you want your attorney to have a good reputation, be viewed favorably by the judge/jury, and take pride in their work.
It is not always easy to evaluate this, but in general law firms that meet these criteria are usually clean and organized, with lawyers who are well-dressed, and have quality signage on their building.


If you are in the process of hiring a lawyer in Illinois, consider Koth Gregory & Nieminski
Koth Gregory & Nieminski (KGN) was established in 1990. The people in our office have lived in Bloomington IL or the surrounding area for all or most of our lives. So each case is personal for us because we care about the people in our community. Our passion for helping people is why we are committed to providing the highest quality representation in an efficient and cost-effective manner.
When you call KGN, an experienced assistant answers the phone, routine tasks are simplified, and your attorney is by your side guiding you every step of the way. With an experienced attorney who cares, you can relax knowing you're in good hands.
We handle wills, trusts, family law, and injury cases, but these are just a few of the legal services we provide. Call 309-828-5090 or click here to see if we are the right fit for your case.
KGN is located in downtown Bloomington at 420 N. Main St., Bloomington IL 61701. However, we handle many cases outside of McLean County. We often represent clients in the neighboring communities of Peoria, Pekin, Pontiac, El Paso, etc. so we frequently go to court in Peoria, Tazewell, and Livingston county. We offer appointments over the phone and via zoom so even if you are an hour away from our office in Bloomington IL, don't let the distance bother you. Finding an experienced attorney who cares is worth it.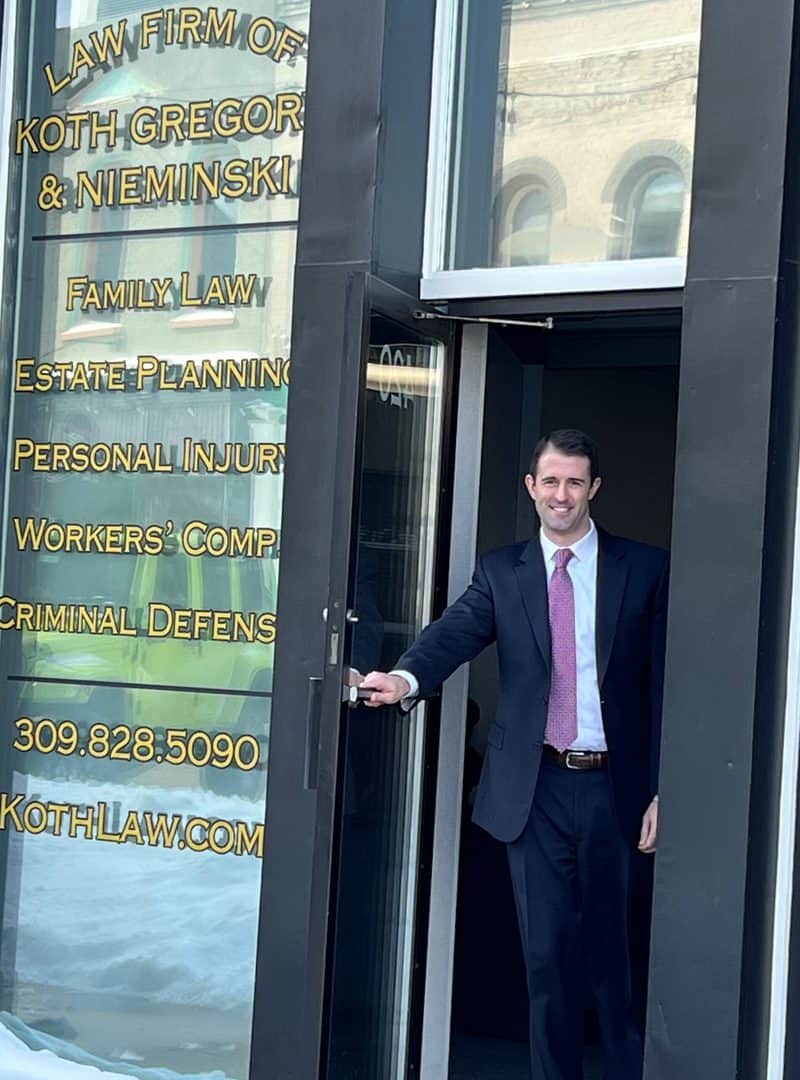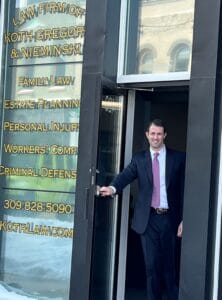 One of the biggest problems with hiring a lawyer in Illinois is the expensive attorney fees. Unnecessary attorney fees are caused by lawyers having the wrong motivations. They are either motivated by money, their image, or comfort all of which are bad for your bank account. To learn more about the cost of hiring a lawyer, click the article below.
https://kgnlawfirm.com/the-cost-of-hiring-a-lawyer/
To learn more about the initial consultation process, click the article below.
https://kgnlawfirm.com/beware-of-the-free-consultation/
KGN handles injury cases on a contingency fee basis, so you pay nothing unless and until we win your case if you were injured in a car accident, at work, or through someone else's negligence. For most other cases such as family law, wills, trusts, criminal defense, etc., we charge an hourly fee. If your case does not involve an injury and you do not believe you can afford to pay an hourly fee, there may be some resources available. https://www.isba.org/public/cantaffordalawyer
If you are in the process of hiring a lawyer in Illinois, it may be helpful to read the articles below that correspond with your type of case.
Personal Injury Lawyer Bloomington IL
10 Best Injury Lawyers Bloomington IL
Lawyer For Car Accident Injuries In Bloomington IL
Car Accident Lawyer Bloomington IL
10 Best Divorce Lawyers Bloomington IL
Family Law Attorney Bloomington IL
Child Custody Lawyer Bloomington IL
Child Support Lawyer Bloomington IL
Hopefully this article was helpful. We hope you have a blessed day.